My BEST food experience !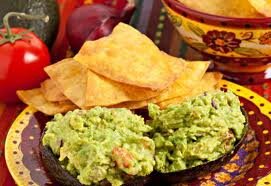 I've always loved Mexican food. I love food with lots of spices when there are many differents flavors and I think Mexican food is emblematic of this type of dish.
But in all this things, my best food experience is the guacamole.
I ate guacamole for the first time in a mexican restaurant in Avignon.
The traditional recipe to do a guacamole is to crush lawyers with onions and some spices to have more flavor.
I ate this sort of puree with spices crisps and it was amazing !
I wanted to eat guacamole in my home so I bought industrial guacamole in the supermarket but it wasn't very good. So if you want a very good guacamole made it yourself, the recipe is easy and it will be better !